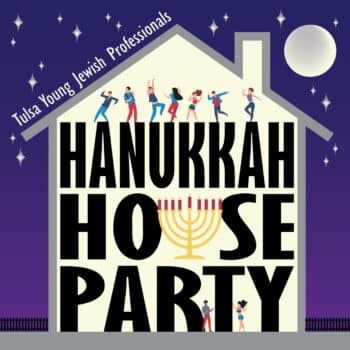 Get ready to light up the night at the YJP Hanukkah and Shabbat celebration hosted by Ben Wagman! The Young Jewish Professionals Programming Board, in collaboration with Moishe Pod Tulsa are planning a night of community celebration for our young adults.
The evening will start with Shabbat candle lighting and blessings. Expect a night filled with the warmth of a campfire, a latke bar with all the toppings, lively dreidel competitions, and more. To make sure everyone can fully enjoy the festivities, we kindly ask everyone to use ride-share services to get to the event location.
We will have a candle swap for all those who attend so please bring a candle of your choice – scented candle, shabbat candles or a set of Hanukkah candles.