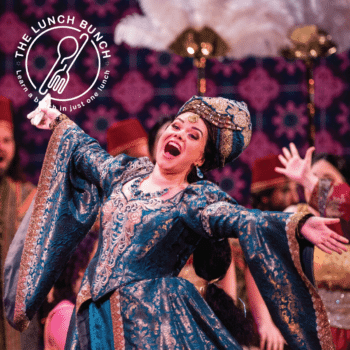 Join us for this very special program with the talented members of the Tulsa Opera. We are excited to welcome Dani Kiel, the Chief Operating Officer of the Tulsa Opera, along with select members from the Opera for a live performance.
During this gathering, participants will gain unique insights into the Tulsa Opera's mission, their selection process for shows and performances, and the creative journey behind their productions.
This event is not only an opportunity to witness the opera's brilliance but also a chance to engage in a Q&A session with the performers.
Chef Veronica is preparing a delicious optional lunch for $13. Menu: hearty winter soup & salad combo with dessert.
Registration is required by Monday, December 18.